Michael Davey Pearson, PhD
Pastor
Michael served as a third generation missionary in Africa for 16 years before immigrating to the United States with his family in 1995. He has worked in pastoral ministry for more than 40 years. He took a break from ministry to pursue a doctoral degree in Theology and Christian Philosophy from Andrews University, Michigan. His greatest desire is to help prepare a people who will be ready to meet Jesus.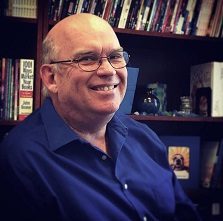 Karen Pearson
Associate Pastor
Karen is the associate pastor and loves the opportunity to minister beside her husband. She has a passion for prayer and currently serves as Prayer Ministries Coordinator for the Idaho Conference of Seventh-day Adventists. She also edits the Ellen G. White Notes for the Sabbath School Lesson and writes a column in the Adventist Review which provides resources for pastors. Her proudest accomplishment is being mother to Carey and Bruce.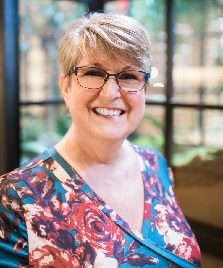 Cheri Gatton
Assistant Pastor
Holds an MA in Pastoral Ministry from Andrews University Seminary.  She is our volunteer Assistant Pastor, as well as the Idaho Conference Women's Ministry leader.  She and her husband, Dave, who is the Sales Director for Pacific Press Publishing,  have four precious grandchildren close by and are blessed to serve God's people in Idaho!
​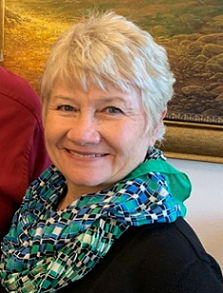 Larry Blackmer
Head Elder
Larry has worked in Adventist education for the past 42 years. He has served as a teacher of biology, chemistry, physics, and math. He has also been a principal, boys' dean, and superintendent, including a short time as Education superintendent in the Idaho Conference. His last position before retiring in 2018 was as a vice president of the North American Division of Seventh-day Adventists, a position he held for 18 years.
Sandra, his wife, has been a conference communication director, an editorial assistant for the Adventist Church's Adult Sabbath School Bible Study Guide, and is currently (the past 16 years) as an assistant editor of the Adventist Review and Adventist World magazines. Larry and Sandra have one daughter, Melissa, who lives in Nampa, Idaho, and operates an animal rescue, Lake Lowell Animal Rescue.
Larry's hobbies include wildlife and nature photography, fly fishing, wildfowl carving, and woodworking.